Our Commitment to Java Sunrise Coffee has never changed…
We have the world class roasters, so every batch is perfect, every time. We have better packaging too, so our coffee smells just as fresh when you open the bag as it did when we sealed it. 
Some things will never change…
We still pick every bean by hand, harvesting only when the beans are cherry red. No mechanical harvesting that would mix bitter green beans in with the red. We have real people roasting your coffee beans to perfection and real people packing every order. And we still cup every roast to be sure the taste of is spot on, every time.
At Java Sunrise Coffee, we have always been dedicated to offering our customers the finest Java Sunrise Coffee experience, while also sharing the beauty of the coffees around the world, especially for you.
Every specialty Coffee Beans Store has a Story to tell...
Our Story
Hey, my name is Jyo and I am the founder of Java Sunrise Coffee. We are a family business based in Brisbane, Australia. 
With every morning, we recognize the need for a specialty Coffee was more than ever to get us through the rest of the day. Nothing felt better than the aroma and taste of a freshly brewed cup of coffee. I thought of bringing Speciality Coffee from all over the world on one website, especially for you. 
Out of such a desire is born Java Sunrise Coffee to give you a world class taste of specialty coffee from various parts of the globe for Coffee Lovers like you.
My Choice of Coffee: There are days when I am after a Floral Flavor, and then days when I love our Blonde Coffee. When I feel the Chocolate Caramel desire, I go for our African Kahawa Blend. Then there are days when I love our Papua New Guinea.
My all time favourite Coffee from our range of selection is Blonde. 
I truly hope you have an amazing customer experience and enjoy our selection!
More than a cup of coffee....
By supporting us you are recognizing and contributing your support for a better life for everyone in the specialty coffee supply chain - most importantly the farmers and communities that take pride in, and invest so heavily, in producing the highest quality beans for you; the coffee roasters that bring in a delicate balance of art and science to their roasts to bring in the desired flavor and everyone contributing together so as to bring in their best to you.
Loss of forests contributes between 12 percent and 17 percent of annual global greenhouse gas emissions. It costs as little as $0.11 to provide support and care for a tree to be planted.
 
With every product you purchase, we contribute $1.0 to not for profit One Earth Philanthropy charity to help plant trees and help with climate change making a difference to the world! 
One Earth is a non-profit organization working to accelerate collective action to solve the climate crisis through ground-breaking science, inspiring media, and an innovative approach to climate philanthropy.
The solutions for the climate crisis already exist, and the latest science led by One Earth shows One Earth aims to achieve the critical 1.5°C goal through their collective action strategy to achieve a transition to 100% renewable energy, protection and restoration of half of the world's lands and oceans, and a shift to net-zero food and fiber systems.
The goals of the three pillars of action may sound daunting, but millions of people and organizations worldwide are already driving this transformative change. With proper resources and support, these efforts can quickly build momentum and play a critical role in solving the climate crisis in time.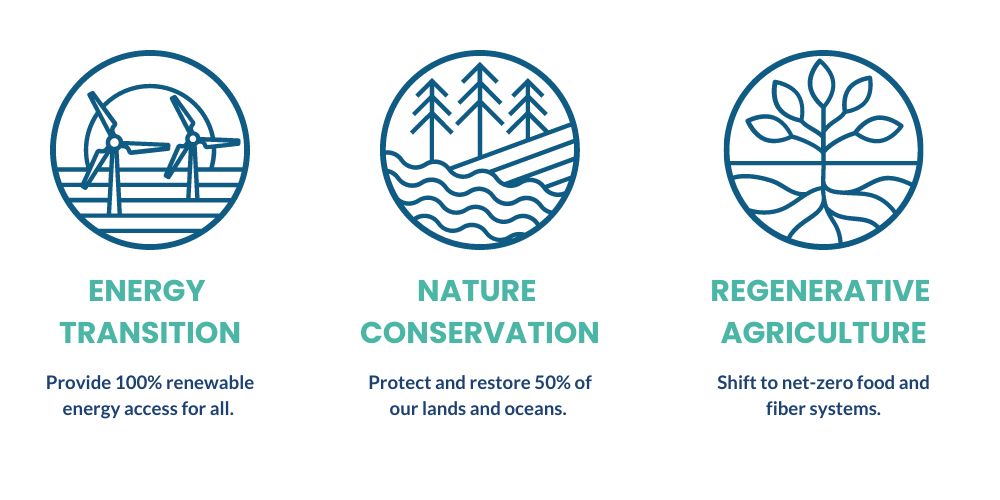 Contact Us
Java Sunrise Coffee
P.O. Box 897, Queen Street, Haymarket, Sydney,
NSW - 2144
Australia
Email: yourcoffeeexpert@javasunrisecoffee.com 
The best way to reach us is to email us.
You can also use our Contact Us form.
Follow us on social media